Maximise your corporate video production budget with some of our secret tips and tricks. Thanks to the digital revolution, video has changed the way consumers interact with brands, products, and services. An impactful video can increase engagement, boost sales, and promote overall presence.  Video marketing is such an important tool that all businesses should be developing video content. As such, we have developed a list of some of our in-house secret tips and tricks to help you maximise your corporate video production budget – because video marketing is so powerful, it should be accessible to all businesses.
1. Produce More Corporate Videos for Less
Be strategic with your corporate video production strategy by producing more for less. One of the easiest ways of securing a competitive price for your next video production is by producing content in bulk. Productions houses will usually give their clients a discount on multiple productions – this is because it takes less time producing a series of videos rather than producing a series of multiple adhoc videos over time. Production houses can retain an economies of scale in bulk production and pass on the saving to their customers – this is because pre-production tasks, filming and post production tasks can be executed over a shorter period.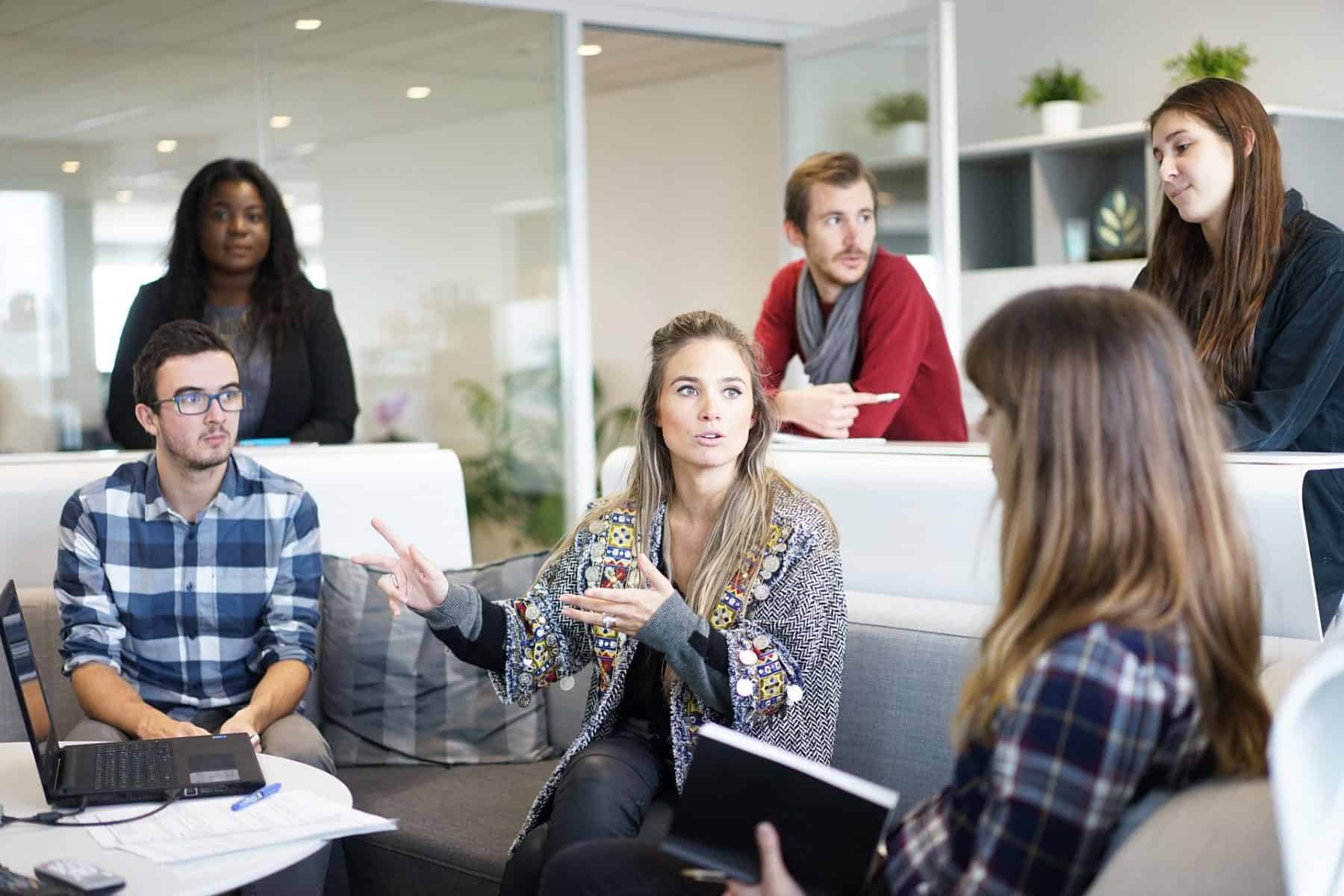 2. Create a Storyboard with a Memorable Story
Streamline the production process by developing a storyboard in-house. A storyboard is a critical element required of any quality production. By creating your own storyboard, you can eliminate certain costs in the pre-production stage. Ultimately, this document needs to be managed by the lead-producer and director but tentatively developing a storyboard can help you execute and interpret your communication goals while cutting costs. Preparing a storyboard is an opportunity to organise your shot list, in view of your marketing strategy.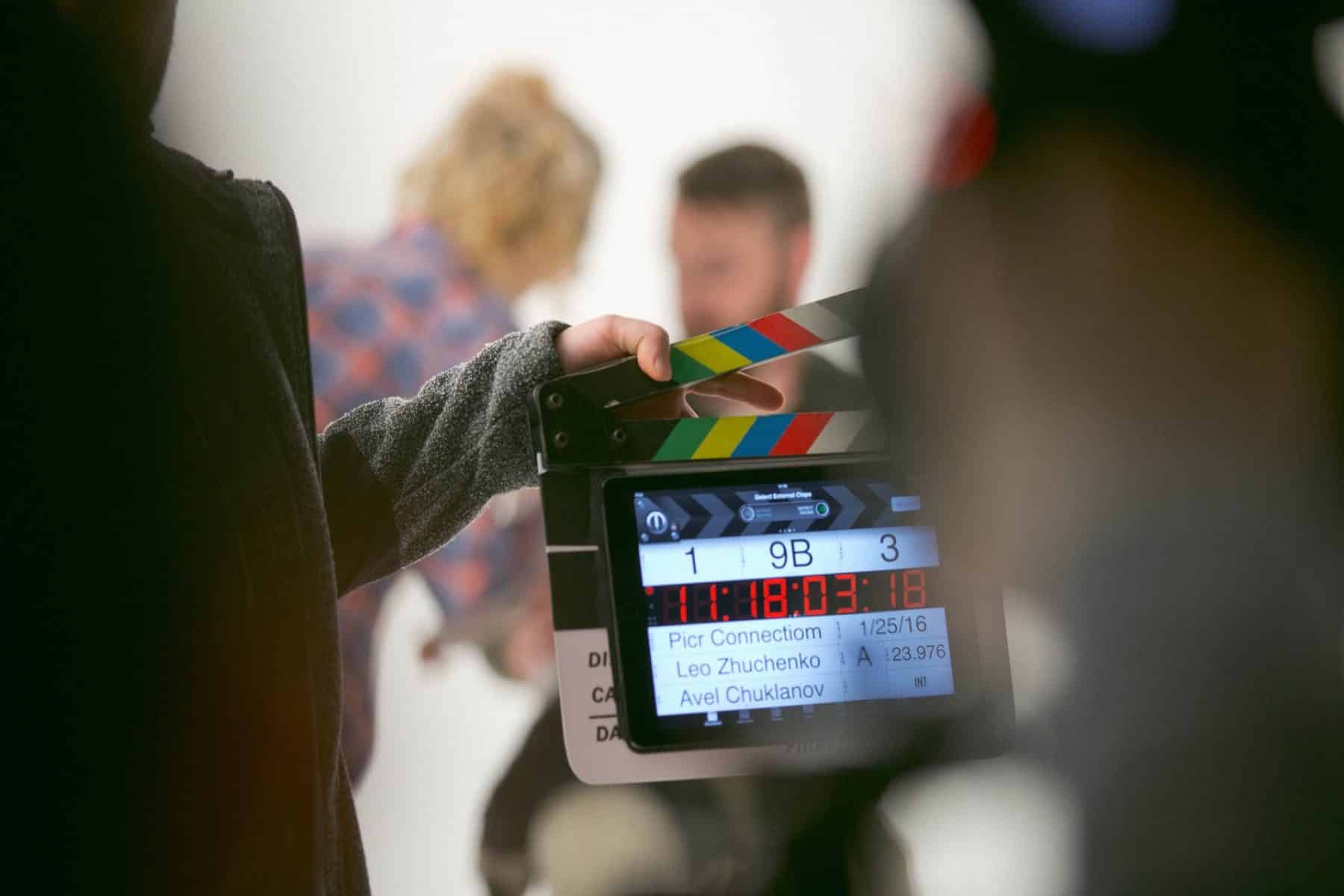 3. Define the Purpose and Goal of your Corporate Video
If you are looking to reduce costs on your next video project, understand your purpose and goal. You can reduce costs by initiating the discovery process in-house. Discover your 'why', 'what' and 'who' with your team. A production house can help your business refine your communication goals however, this can drum up costs associated with research and development. While defining your purpose and goal, review your distribution strategy and focus on factors such as 'reach' and 'frequency'. You may find certain benefits of producing certain types of content for certain platforms.
4. Design your Corporate Video through Storytelling
Storytelling in corporate video production has always been a powerful marketing tool. Maximise your video marketing budget by weaving in a memorable storyline that with will resonate with your target market. A thought-provoking 'story-arc' or 'narrative-arc' includes a climax and series of events. A memorable storyline can cut through the clutter and leave an impression, even on a tight budget. Mastering the art of storytelling can produce powerful results, therefore maximising your video production goals.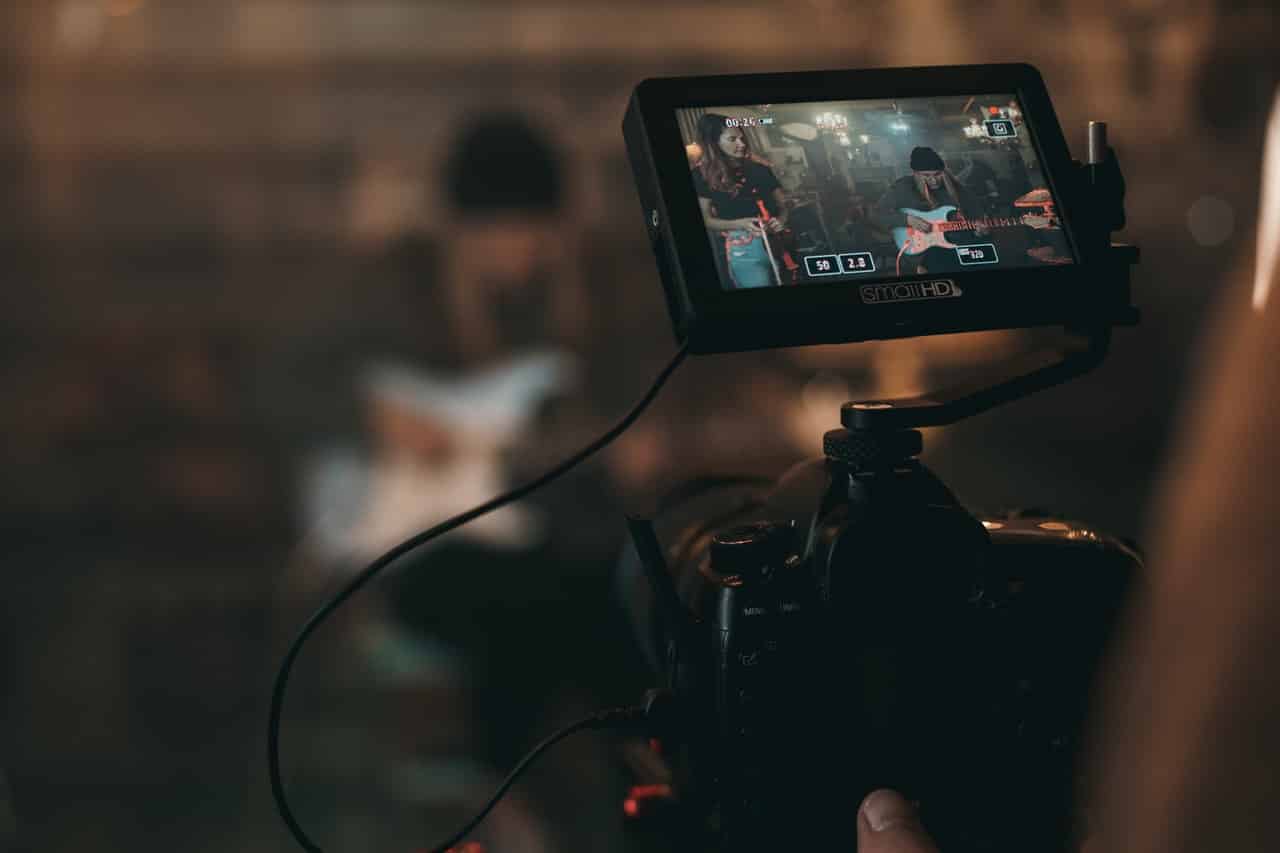 5. Avoid Unnecessary Filming and Production Tasks
One of the best ways of reducing costs is to avoid unnecessary filming and production tasks. Unless required, you should not deviate from the storyboard requirements on the date of filming or in the editing stage as it could waste valuable time and energy. Introducing new elements on the spot could be catastrophic. Although being over prepared is better than being underprepared, avoid unnecessary filming or production tasks. Your production should execute on the brief rather than be an experiment on what works and what doesn't. This can be achieved by following your production strategy. As stated, you should define your video production purpose and goals. This means, you should have a clear understanding of your vision, what type of content you require and how the production would logistically work. One way of avoiding such tasks, is by hiring a professional production house.
6. Finding Talent In-house
Maximise your corporate video production budget by recruiting talent internally. Extras, actors, and presenters can be recruited internally through a recruitment drive. Instead of hiring through a talent agency, you can hold your own casting event. In doing so, you can cut costs associated with agency booking fees and commissions. Alternatively, you can recruit presenters within your own team. Many companies are choosing employees to present in corporate productions – this a great way to show your clients who they are working while illustrating the commitment employees contribute to your team.
7. Scout your own Corporate Video Location
Maximise your own corporate video production budget by scouting your own production location. Scouting a video location can be time consuming task. Visiting locations, determining what will work and what won't can be difficult. Working closely with your producer and their guidelines, scout a few potential locations. This can reduce time spent on the project, post production. Some of the factors you need to review when exploring potential spaces are; aesthetics, location permit releases, spacing and accessibility.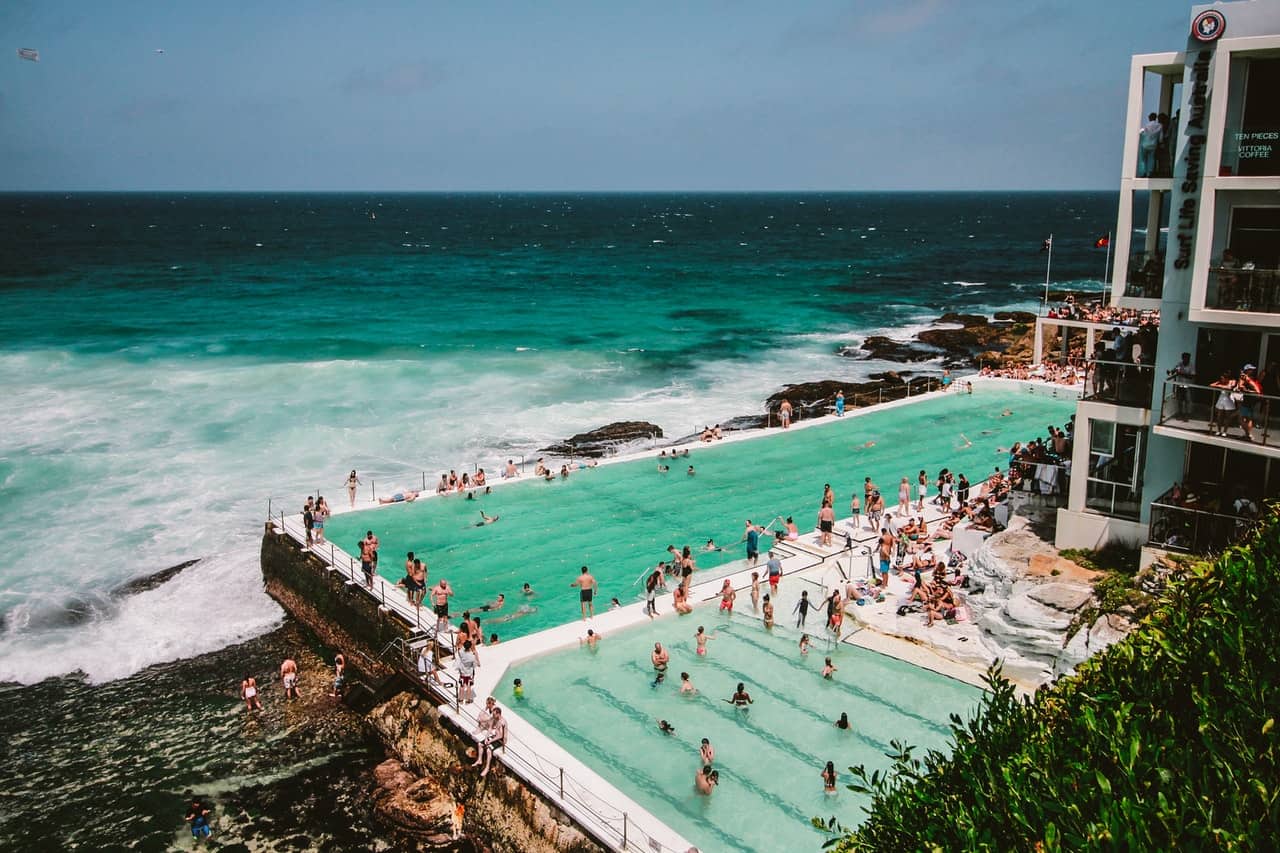 8. Allocate a Corporate Video Budget
Maximise your corporate video production budget by allocating an actual budget to the project. Be reasonable with your budget, don't expect a blockbuster high-grade cinematic production on a shoe-string budget as video production can be complex and time consuming. Generally speaking, the cost of your production should reflect the quality of the work and the hours put into the actual project. Be mindful that if you choose to produce content on a low budget, you run the risk of equivalent results. In turn, you may not be happy with the production quality and you may end up reproducing the same content elsewhere or publishing the material for a shorter period than expected. Best practice is to ensure you understand the quality of the final product and to spend what is reasonably within your means. Be reasonable and understand the parameters of your budget and communications goals.
9. Start your Corporate Video Production Today
Maximise your marketing communications strategy and start producing video content today. Video marketing is an essential marketing tool across the digital landscape. Creating and publishing video content builds equity online. It is not only favoured across search engine algorithms but preferred by consumers as well. Use the tool to leverage and dominate your presence. Video has the potential to distinguish your brand from the competition, especially in a cluttered market. Investing in a video strategy can prove to be a profitable investment with positive ongoing results.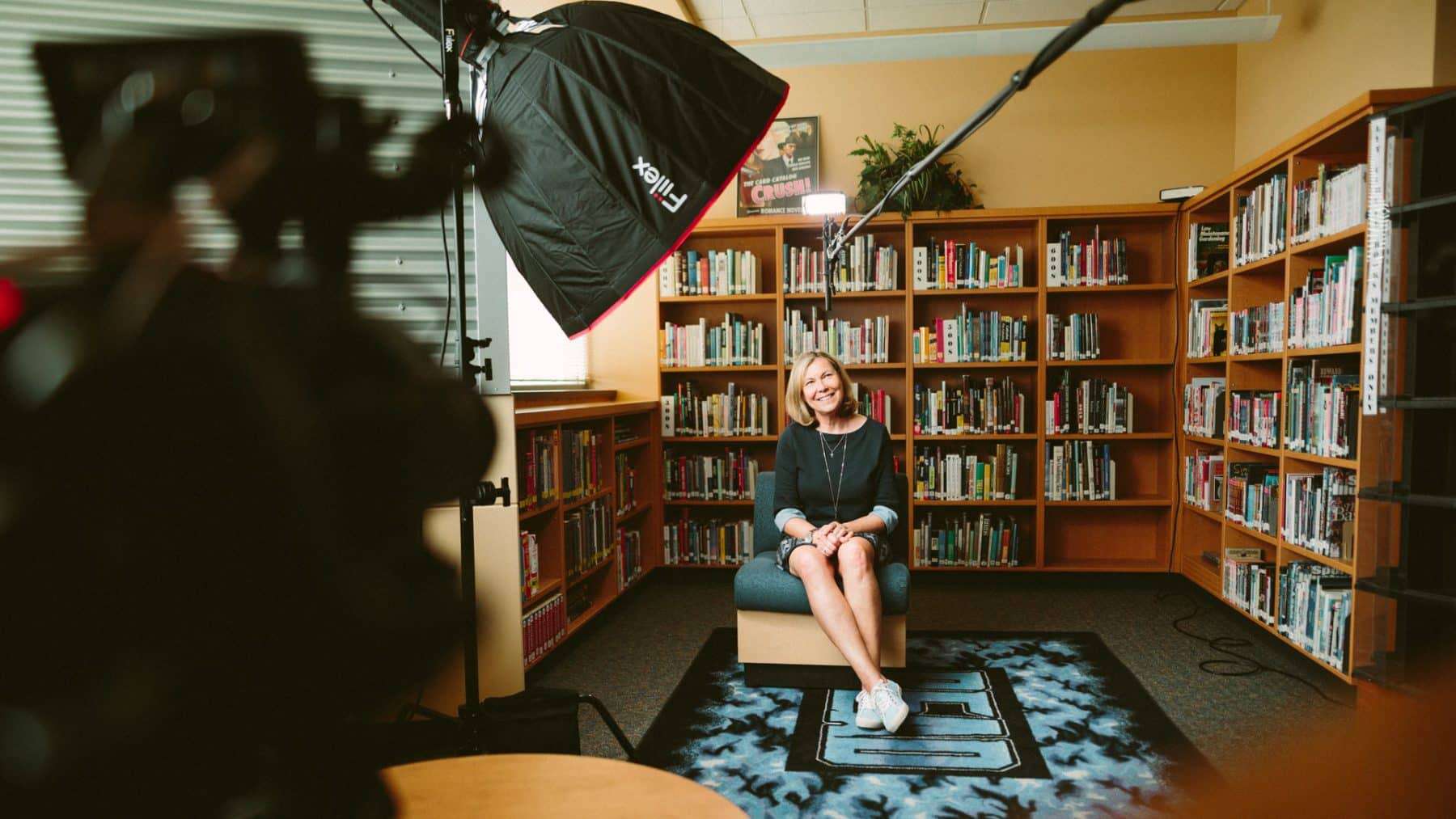 10. Use a Production House
As professional corporate video producers at Visionair Media, we believe the best way to maximise your video budget is by hiring a production house. Production houses can help businesses execute their video marketing goals. From licencing, intellectual property, talent, location scouting, filming, and editing, a quality production house will be able to help you with the end-to-end process of video development. We understand the complexity of the production process. We help our clients by developing quality videos based on our technical skills and experience. From our experience working with major brands to household names, we can help our clients save on the production process.