Your brand portrays a message through your product photography. If you don't pay attention to your styling, customers will assume you have inferior quality products and services. This is why you should take extra time to explore some visual styling tips. Learning how to style your photos can make all the difference to the visual appeal of your product range.
If you run a bricks and mortar retail store, then online product photography should reflect visual merchandising at a store level. Your product photography should be bold, eye-catching, simple and follow your visual styling guidelines which reflect your brand or corporate identity.
So, therefore, it is essential to maintain an up-to-date product catalogue that is consistent and on-trend. To assist you in achieving a look and helping you better covert sales, we have outlined some visual styling tips we would recommend you follow when thinking about product photography.
Keep an Eye on Retail Trends For Visual Styling Tips
For years retailers have been dressing store displays with their products. When you walk past a store in a shopping centre, take a look at a shop window, and you may notice some elements which can help with your product photography. Think about using colours, signage, props and lighting to help tell your product story.
Keep Consistent with Your Branding Message To Reach Your Target Audience
When you first explore product photography, you may think taking a photo of a product against a white background is all that is required. This setup is correct in some ways for a simple e-commerce store; however, if you want to take your product photography to the next level, then focus on including different elements in your photo. Each aspect should compliment your brand or product story.
An excellent example of this would be a clothing brand in the image below. Rather than a simple photo of the jeans and shoes, including visual styling of lifestyle props help convey the message of your brand and reach your target audience.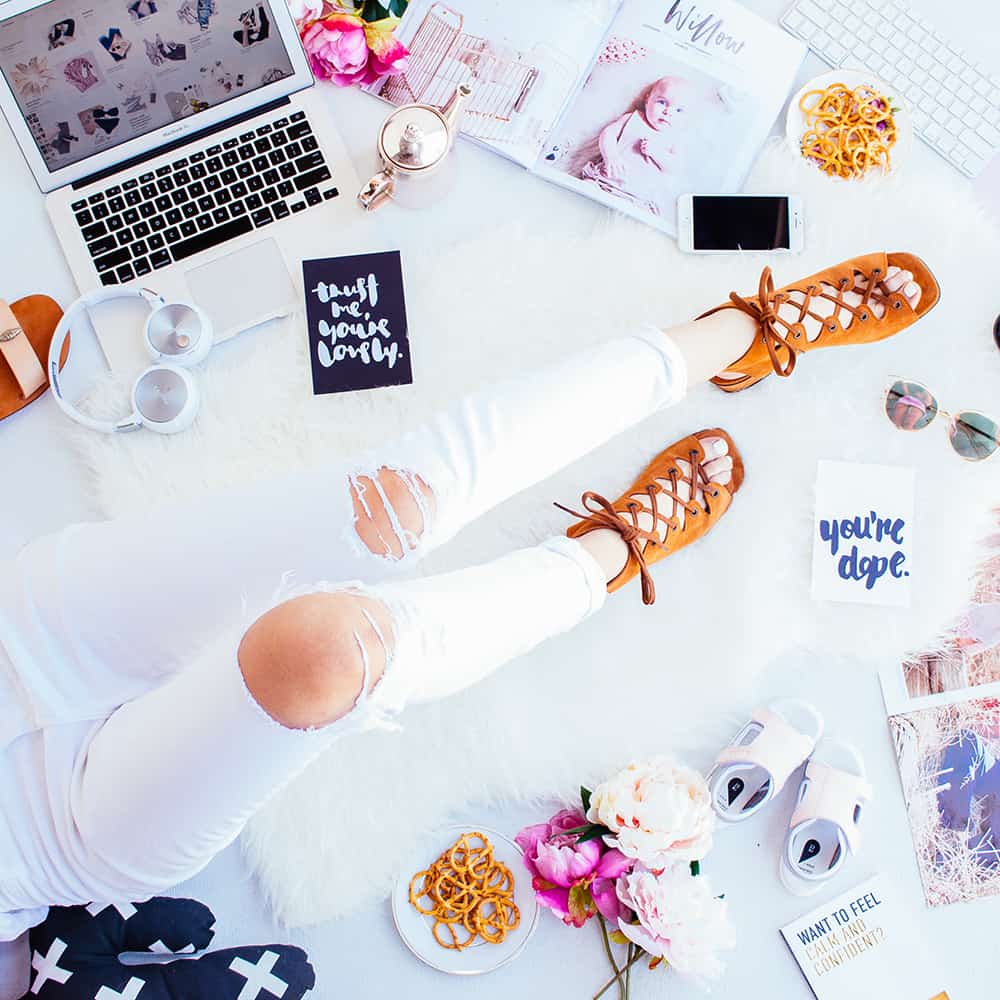 Use Natural Lighting and Simple Backgrounds
Your business may not have access to a photography studio, and that's okay. You can either employ the services of a product photography team or attempt to photograph images yourself. If you are taking photos, the best advice is to adopt essential visual styling tips such as proper lighting and a plain background. You might be in a home or office, so how should you go about implementing these techniques?
We would recommend setting up your makeshift photography studio right next to a large window to utilise the gorgeous natural light filtering through. Your basic setup should contain a simple backdrop for your product. The background could either be material on a table if you are photographing looking down or a non-distracting colour that sits away from your product if you were shooting at eye level. Once you have established the simple setup, include some props to help stylise your product, and you should end up with a result similar to the one here.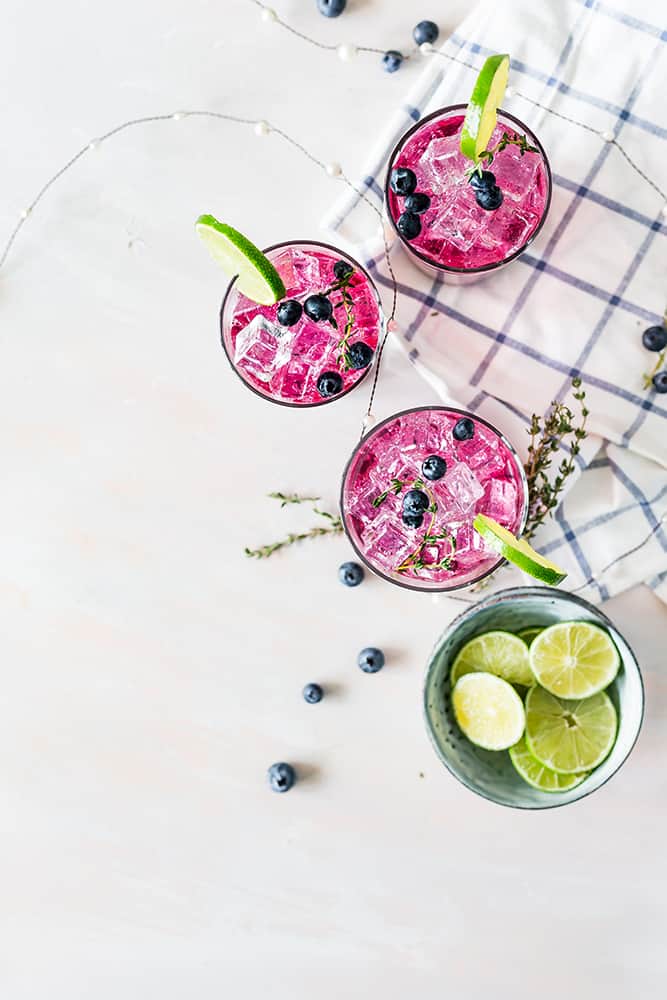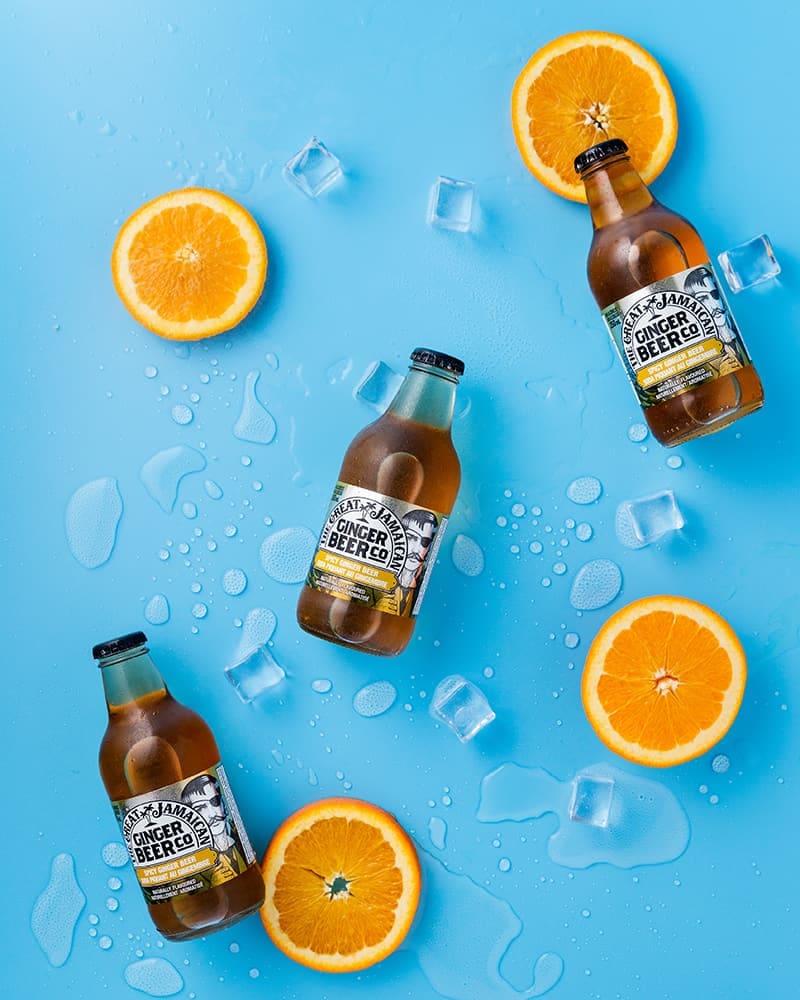 Visual Styling Should Not Be Limited To Indoors
Head on outdoors! If you have a product that reflects a lifestyle or is used primarily outdoors, then photographing it in a studio isn't the best way to reach your target audience. You should create a visual mood board on Pinterest or within your marketing department to think about the types of thoughts and feelings you would like people to experience when they see your products in photos.
Once you have established a draft concept, then it's up to you to source the relevant materials, product, location and talent to make your visual styling shine.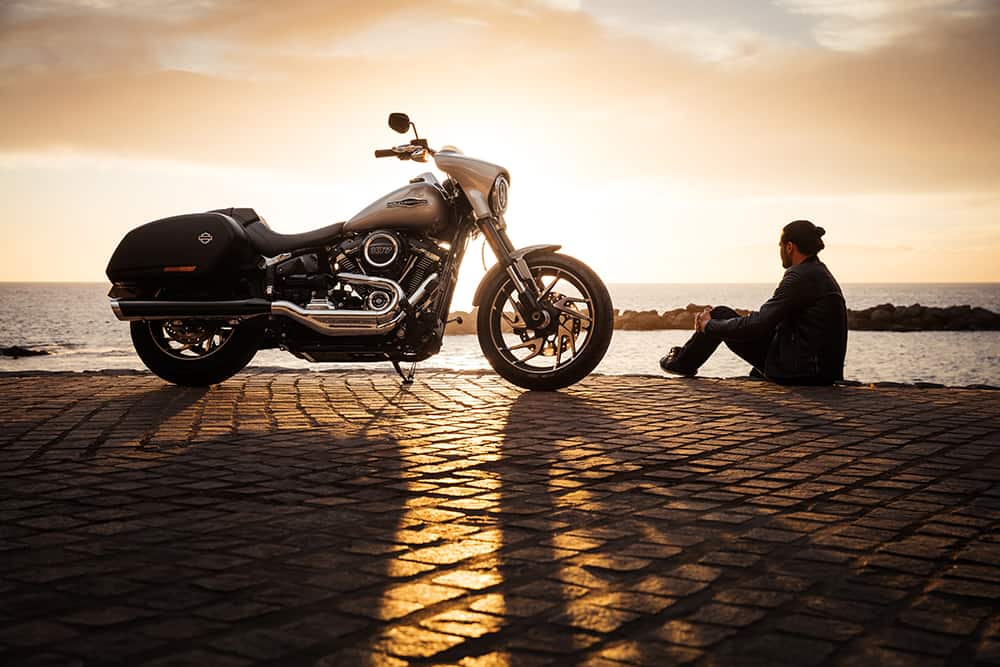 With a little thought and planning creating a robust visual styling guide is by far the best way of ensuring you stay on-trend with your brand. A style guide is always a useful reference to turn to if you deal with outside agencies or if you employ the services of a product photographer. If you wish to understand more about how Visionair's creative team can assist you with your next marketing campaign or product photography shoot then send us an email or call us on 1300 557 099, we would love to hear from you.