Is your target audience on the younger side? That is, teenagers and young adults. Then TikTok has numerous benefits for your business. You just need to know precisely what these benefits are and how your business can gain from them.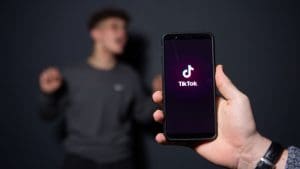 Benefits of TikTok for businesses
Here are core reasons why your business cannot afford to ignore this platform:
Not saturated yet
Competition for user attention on other social media platforms is very high. Take a look at social media platforms like Instagram, Twitter, Facebook, and LinkedIn. Most of them have already gotten to a saturation point. That means if you don't have a strong presence on them, getting your brand's message across to your target audience can prove to be challenging.
TikTok is relatively new, growing at a faster rate, and not yet saturated. That means you got a good chance to establish yourself.
A huge, growing audience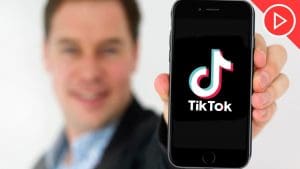 TikTok is growing, and there is no sign; its growth will decelerate any time soon. With over 800 million active users globally and about 2 billion downloads— and the volume still growing —TikTok provides a massive audience for your business to leverage.
International presence
Though relatively new, TikTok currently has its footprints in 155 countries and in 75 languages. That means your content on the platform can be viewed all other the world. In a nutshell, if contemplating reaching international markets, then TikTok is a sure shot to connecting your brand with new audiences elsewhere.
Very easy to connect with your audience
Hashtags challenges have greatly helped brands increase interactions and boost engagements. These challenges allow your audience to add your branded hashtags to the content they create or recreate.
To launch hashtags challenges, find related hashtags in your niche and focus on those likely to work for your business.
Fun and casual
TikTok provides you with a platform to create fun and creative content. If you really want to show the humorous and artistic side of your brand, don't hesitate to give it a shot. Besides, your videos don't have to be highly polished. You can even use your smartphone to film. That further means spending less to promote your business on TikTok. That is great, right?
Some videos you can create, or you will come across on this platform include:
Social media challenges
Dance videos
Tutorial videos
Trending hashtag videos
Song imitations and more
Video marketing, the new trend
While it is ok to create simple TikTok videos, creating professional videos can go a long way in helping your business stand out. Besides, considering video marketing is a new trend and not going away anytime soon, it makes sense to create quality videos for TikTok. Think of these videos as your image on TikTok. How would you like your target audience to view them? As quality or shoddy products?
Indeed, when promoting your business, you don't want to leave anything to chance. For that reason, and as much as you can create simple videos, it would pay more to invest in professional videos. Thankfully, there are many professionals out there to bet on. We are ready to help you create professional videos for TikTok if unsure how to go about that. Contact us today for support.
Is TikTok suitable for your business?
The audience on TikTok is vast and still growing. While there is a possibility for your target audience not to be using TikTok, they will sooner or later. Further, considering stats show that early adopters of social media platforms can quickly become influencers and benefit more, you should consider getting involved early.
Join TikTok today and have a smooth experience growing your audience before it becomes over-saturated.
Over to you!