Best Drone Photography 2015
Best Drone Photography 2015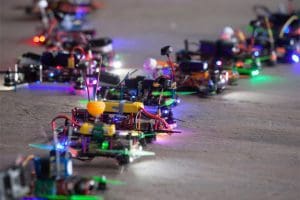 In a recent blog we talked about Dronestagram – a social media platform for sharing aerial photography. The second International Drone Photography Contest winners were recently announced and, unsurprisingly, the images were jaw dropping. The contest, run in collaboration with National Geographic, had over 5000 submissions over three categories: Nature, places and dronies (you guessed it, a dronie when you combine selfies with drone photos).
After countless hours flying and photographing, VisionAir – the specialists at drone photography in Sydney – know how different the world looks from above and how drones give us the ability to see these unique perspectives, which is why we were excited about this contest and about the industry in general.
If the advent of digital cameras opened up high-resolution photography to a much greater number of people, drone photography in NSW and beyond is the next revolution. Dronestagram founder Eric Dupin described aerial drone photos as "a new kind of visual language". At VisionAir, we certainly agree with this assessment and have been exploring how the unique images taken from above can assist businesses, brands and organisations. By providing high quality aerial drone photos to Sydney companies, we help them to better engage with audiences and create a point of difference that make them stand out from competitors.
The winners of the Dronestagram contest certainly stood out. They included a selfie (dronie) with sharks, an amazing shot of a cliff diver and, the overall winner, a misty Brazilian city with the tops of buildings and a cathedral appearing through fog. The varying views and perspectives of the entrants showcased the advantages of aerial drone photos over their land-based equivalents. While regular photos are often visually arresting in their own right, they are generally framed in the same way that we would view a particular scene with the naked eye. Drone photography in Sydney and beyond, however, takes us to places we have not been and shows us perspectives we have not seen. It is this unique quality that Dupin was referring to when he described the new visual language that drone photography facilitates.
This was only the second year that the competition has been held and aerial drone photography is still in its infancy. The high quality of entrants and our own experiences at VisionAir, however, highlight the potential of the practice and how quickly it is being realised. Any business with a brand that relies on unusual, dramatic and stunning images can benefit from drone photography in Sydney and, for other industries, such as real estate, it is already a fairly well established marketing strategy.
If you think your business falls into one of these categories, give us a call to see how we can help your business or organisation stand out. And in the meantime, this gallery from the Dronestagram contest might give you some inspiration… http://news.nationalgeographic.com/2015/07/150708-drones-photography-dronestagram-aerial-competition/