If you are from Australia and have been to Sydney, you may know it's a place that holds many secrets. There is so much to do and see. If you are an established Sydney business telling your corporate story in the surrounding suburbs and beautiful locations are something worth doing. Customers gain a local perspective, while interstate and overseas customers experience greater understanding of Sydney, Australia and more importantly your own business or service.
In this article, we will explore Sydney's top ten locations to film your next corporate video production.
1) The Sydney Opera House
The first and most obvious choice when people think of Sydney is the Opera House. Opening in 1973, the famous landmark sought attention from some of the world's most famous musicians and performers. So, once you have filming approval, the Opera House can gain instant recognition for your next corporate video production. When considering the location ensure you explore options of exterior and interior as both present incredible opportunities.
2) The Historic Rocks Precinct for Corporate Video
The stonework in and around The Rocks area is iconic and can especially be a wondrous place for filming. Production crews frequent the city as it offers a perfect location overlooking the Sydney Harbour Bridge. Plus with an almost colonial facade in every direction, the place is an ideal location to shoot a corporate video production.
3) Sydney Botanical Garden
If you are looking for more of a relaxed feel that lends itself to beautiful green bokeh in the background of each shot, then Sydney's Botanical Garden is a place to film. Again you will require a permit to shoot. However, it's worth the paperwork. The multiple gardens are broken up in the several lawn areas, and there is even the foreshore overlooking the water.
4) Corporate Video Sessions at Sydney's Cafes
Similar to Melbourne, Sydney has an ever-growing list of excellent cafes. While these areas can be noisy during busy times, it is worth taking with owners to negotiate filming times. The atmosphere cafes create does change the mood (in a good way) for any corporate video.
For instance, The Grounds in Alexandria is a popular place for filming. The Grounds contains many nooks (and even a secret roof where they grow seedlings – tell them we sent you) where filming can take place. With onsite food stylists and marketing coordinators, the site is capable of handling more significant production and the requests they bring. Some other top cafe mentions in Sydney include Paramount Coffee and Barbetta.
5) Bondi Beach or Manly Beach
What beaches could be more iconic than Bondi and Manly beach? Both these places provide exceptional backgrounds of water, blue sky and locals. So if your brand represents the Australian lifestyle, then Bondi and Manly are ideal locations. We encourage you to work with a production crew who has the experience of filming in either of the areas. As it is essential to maintain a high standard when shooting a corporate video in demanding outdoor locations. Harsh midday lighting is difficult to film in which is why employing a crew that has access to the correct gear and set can make all the difference.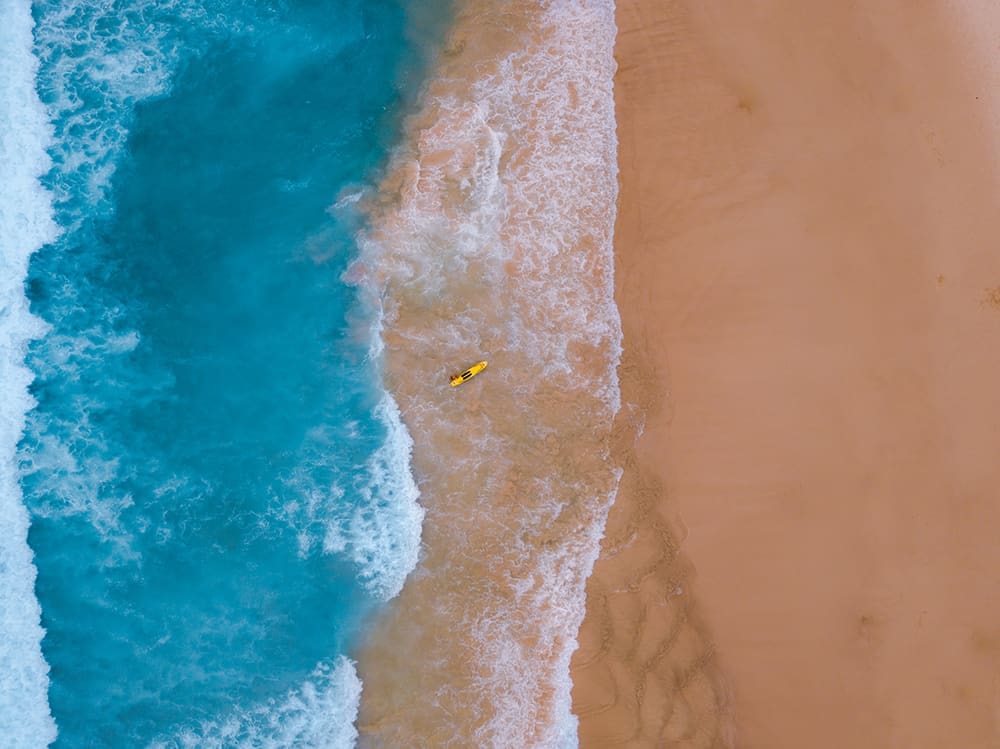 6) Sydney CBD
What about Sydney's central business district? The place is abuzz with activity. If you are a large corporate company and your goal it is to tell the business story, then Sydney's towering buildings are likely to be a great pick as a backdrop.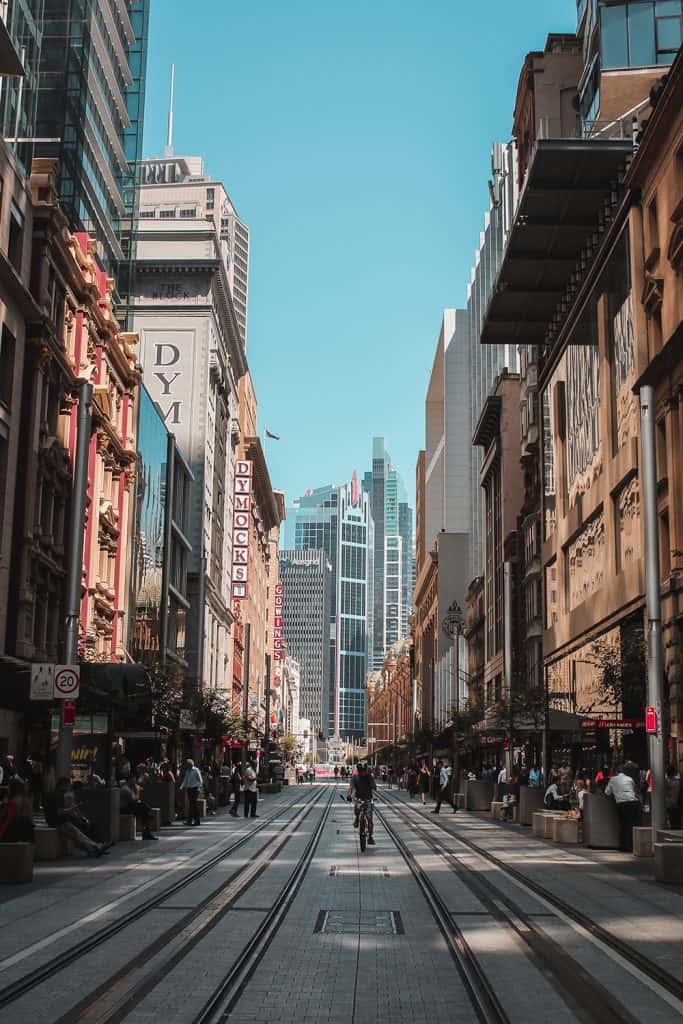 7) Office Spaces
For some companies filming in an office environment makes sense. Consider your own office if you have space as this will cut down on location costs. Whereas if you don't have a dedicated space, consider hiring office space. With the rise of the sharing economy, shared office space is easier to find. Brands such as We Work, Servcorp, Kafnu and Fishburners serve as excellent options for corporate video production (and if you are lucky they might even have free drinks in their fridge).
8) Sydney's Parks
Similar to Sydney's Botanical Gardens, parks offer a natural space for filming corporate videos. Sydney Park, Sir Joseph Banks and even Centennial Park aren't too far from the city which can help with production costs. Plus, many of these areas are far easier to obtain permits compared with the Botanical Gardens. The only advice we would provide if choosing an outdoor location such as a park is have a backup plan. On many occasions, you may experience unpleasant weather (mainly with cloud cover), especially if you are planning on filming over several days.
9) Sydney Observatory is a Worthy Location for Corporate Videos
From Observatory Hill, the view is spectacular. If we were to compare the location to The Rocks, the elevation provides an ideal perspective over Sydney. Next steps furthest away from the Sydney Harbour Bridge also offer a unique place for filming corporate videos.
10) Hyde Park
Finally, it would not be fair to exclude Hyde Park from the list. While still in the CBD, the heritage-listed 16.2-hectare area is diverse enough to cater for small productions and larger scale shoots. Fountains and pathways frequent the area so ensure you do your research on where might be best to film on location.