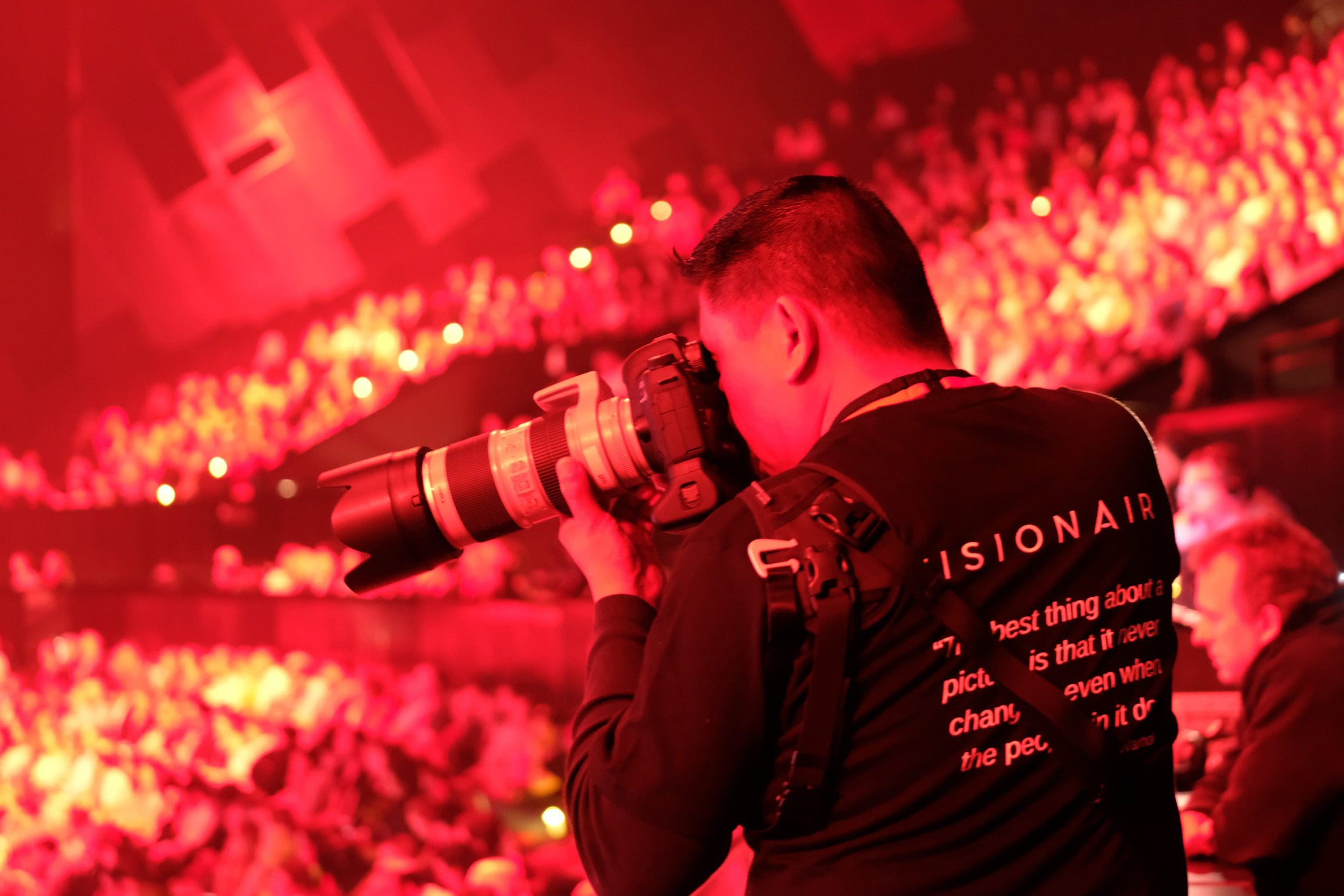 SPECIAL EVENT PHOTOGRAPHERS SYDNEY
Corporate and private events can be difficult enough to organise without having the added worry of finding people with the professionalism and skill required to record the occasion. With VisionAir you needn't worry in the slightest. Our team has many years of professional experience as special event photographers in Sydney and has done so at a vast array of functions. From fun to formal occasions, sit down dinners to packed dance floors, and everything between, we are highly flexible to your needs and the style of the event.
Special event photographers in Sydney need to be able to see both the big picture and the finer details. Too often on these occasions, photographers lose sight of individuals and place too great a focus on the group as a whole, or vice-versa. At VisionAir, we understand the value of both to the success of an event and ensure that yours is covered comprehensively, with skill and flair. The result is a series of unique and customised photos that will accurately reflect the tone of the occasion and your wishes.
Whether you want to capture the event for future promotional use or are recording it for posterity, it is important that you are able to have complete faith in your special event photographers in Sydney. The professional team at VisionAir is complemented by the latest technology and equipment and unbeatable customer service. Let us capture you occasion, leaving you free to enjoy yourself on the day.