SYDNEYBUILD 2019 – EVENT PHOTOGRAPHY & VIDEO PRODUCTION 
Project Description
THE EVENT
This year the team at Visionair Media partnered with Oliver Kinross for SydneyBUILD 2019. The SydneyBUILD Expo is Australia's largest construction, design and architecture exhibition. The event was held at Fox Studios Randwick across a two-day period with 19,000+ in attendance.
PHOTOGRAPHY
Our partnership included event photography across the two-day period. Our team were able to capture all the key and exciting elements of the event. With a large array of innovative stalls and providers, it was an easy task to capture the event. From informative talks from well-known presenters, to interactive campaigns, the event was a 'not to miss' for everyone in the industry.
VIDEOGRAPHY
Visionair Media were the official photographers and videographers for the big event. Across the two days our team captured all the magical 'ah-ha' moments and the interactions between stalls and attendees. Our team collated footage using a cinema grade 4K camera with a stabiliser to capture those candid shots we love. Post event we were able to piece a short trailer and a main event video for the team at SydneyBUILD.
Project Details
Organisation SydneyBUILD 2019 (Oliver Kinross)
Date 2019
Skills Event photography, Videography, Video production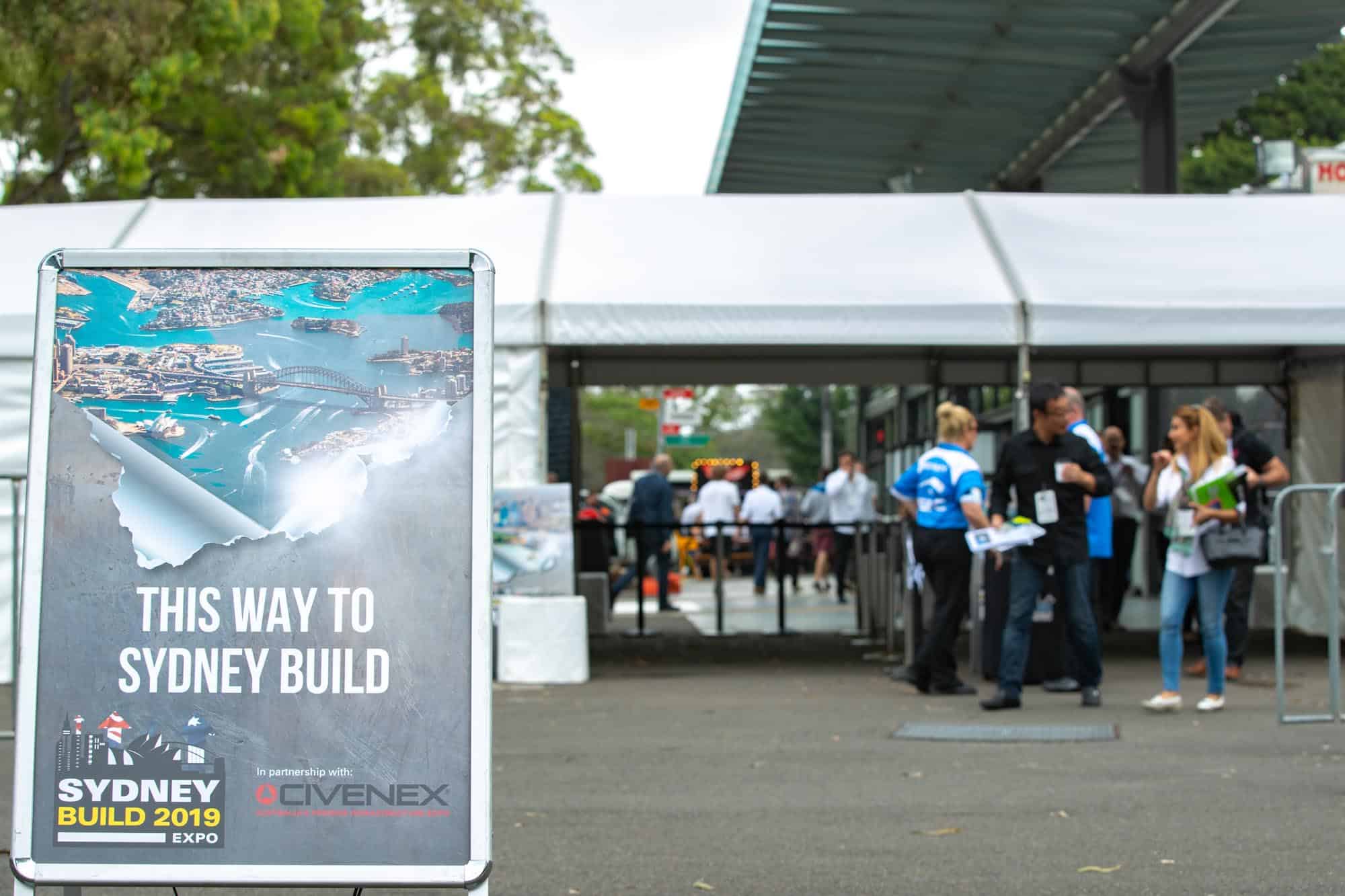 Project Feature
Our SydneyBUILD mission was to capture the event, in all it's glory. This is the largest construction and building event in Australia.