Marianvale Blue Video Production
A Farm Video Production
The team at Marianvale Blue, Australia's largest Murray Cod supplier, were looking to showcase the way in which the organisation produces and markets Murray Cod through master aquaculture techniques. Through the power of video production, Visionair Media executed a series of short videos, focusing on Marianvale Blue products and the community which brings the Murray Cod fish from farm to plate.
Our video production team filmed across several locations in across Australia, capturing the distribution of the Murray Cod. With consultation with Marianvale Blue, Visionair Media developed a script and a creative brief. After filming took place, our in-house editing team created the final product for Marianvale Blue to use across their marketing initiatives.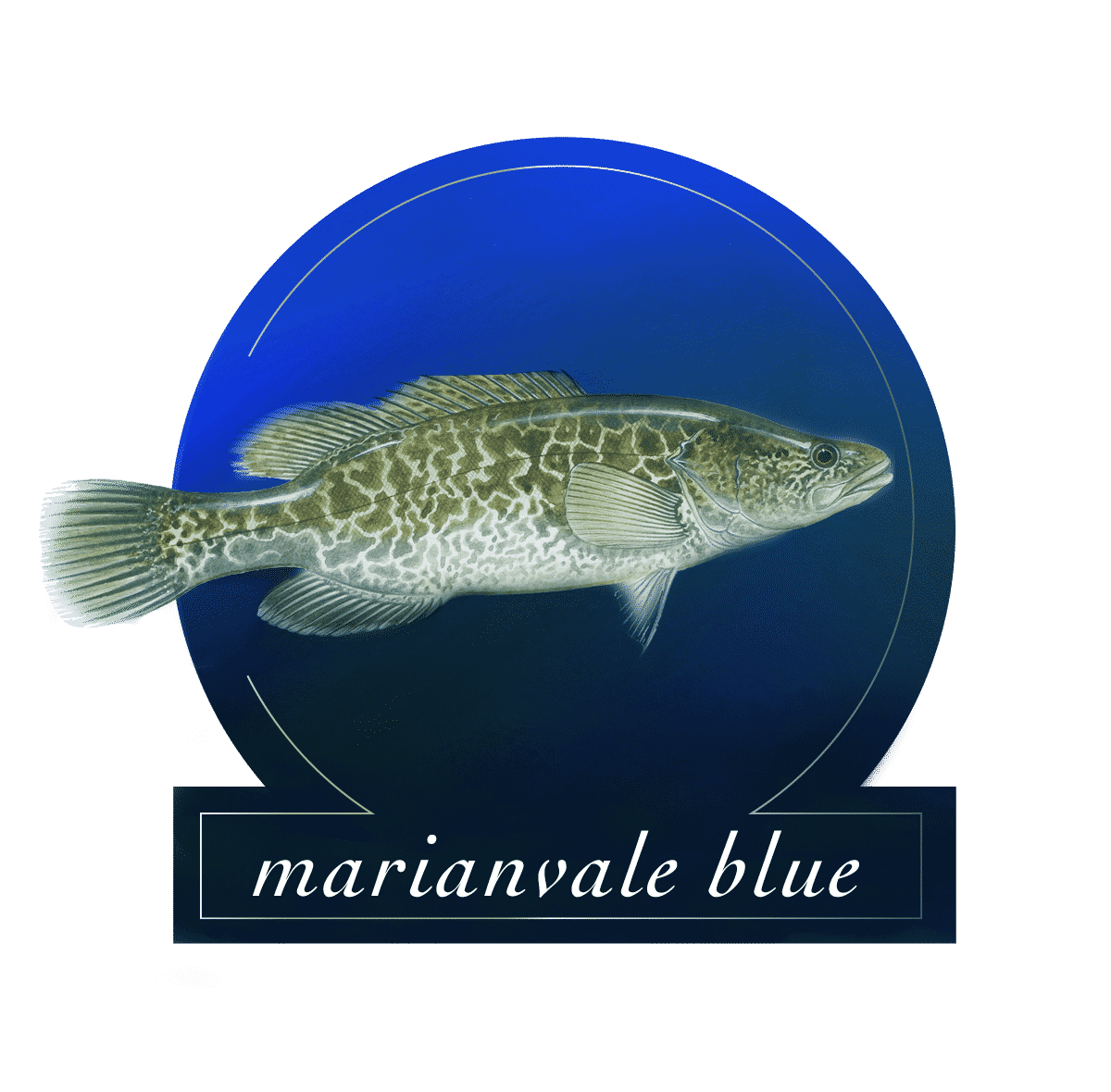 The Solution
Marianvale Blue, Murray Cod. The finest Australian Cod, cultivated to perfection by Marianvale Blue, one of the world's largest Murray Cod suppliers and Australia's most trusted provider.
Nestled in the heart of New South Wales, the iconic Murry Cod is nurtured under the care and guidance of Marianvale Blue, the Australian pioneers taking this small fish from the Aboriginal dreamtime story, to the international market where it will take its place on the world stage for the globe to enjoy.
From humble beginnings in 2012, Marianvale Blue's core mission has been to sustainably provide consumers, worldwide, with a delicious range of healthy, and nutritious Murray Cod products, whilst supporting the environment and communities in which this family owned, and operated organisation operates in.
Driven by a global health conscious demand for sustainability and fresh produce, Murray Cod Products have grown significantly in Australia and abroad. Australian families are world class and cater for an ever-growing export market in China, Vietnam, Hong Kong, Singapore, USA, Japan and Malaysia, making the Marianvale Blue, Murray Cod a perfect fit for households and restaurants around the world.
Highlights
After carefully analysing the Marianvale Blue strategy, we developed a plan to showcase key points by video, illustrating what makes the Marianvalue Blue organisation unique. Some of these key highlights are as follows:
• Sustainable aquaculture farming
• Unique Intellectual Property – using protected inhouse techniques which allow for breeding all year round
• Established name and brand with highly experienced team
• High quality produce catering to the international market
• Industry leaders and innovators
Through the power of our video production service, we were able to deliver nine videos to the Marianvale Blue within 3 months. Video production is a great way of articulating value through imagery and it is the most popular way of stimulating engagement with your community and network, which Marianvale Blue chose to do.
Australian Finest Murray Cod
Shooting & Production
The Visionair Media team shot in eight key locations in NSW and Victoria. Gaining the experience to film in regional parts of Victoria and NSW was an absolute pleasure. Although hard to reach, the rugged landscape was picturesque, ideal for video production. Furthermore, our team enjoyed working onsite at the Marianvale Blue regional fish aquaculture centres. Our experienced team filmed in the following film locations.
Visionair Media Studios in Sydney
Sydney Fish Market
Marianvale, Towrang, Victoria
Riverina, Kularoo Farm, NSW
Marianvale Blue Melbourne Office
Melbourne Fish Markets
Clams Seafood Melbourne
Port Phillip Estate
Scripting & Storytelling
Keeping in line with authenticity, our team sought to keep with the regional Australian outback genre, after all the Murray Cod comes from Murray River, a great Australian icon within itself. In terms of casting a presenter, we chose an individual who encapsulated a fresh version of the man from the Snowy River. One of the greatest features of the video production was the senior team members and aquaculture specialists from Marianvale Blue. We also sourced chefs and fish mongers, all who wer proud advocates for Marianvale Blue's Murray Cod. We aimed to deliver on the genuine values of the Marianvale Blue organisation and were able to achieve this by representing the community behind Marianvale Blue Murray Cod.
Days Script Writting and Planning
Number of Videos Produced
VIDEO PRODUCTION FOR FARMING