Video is by far the highest engaging type of media you can produce for your business. There is a cost, but the idea of generating interest through video content in combination with sales and service is the best way to market. Sales funnels are no longer. In an article by HubSpot, over 3000 people participated in a survey about "What kind of content do you want to see from a brand or business you want to support?".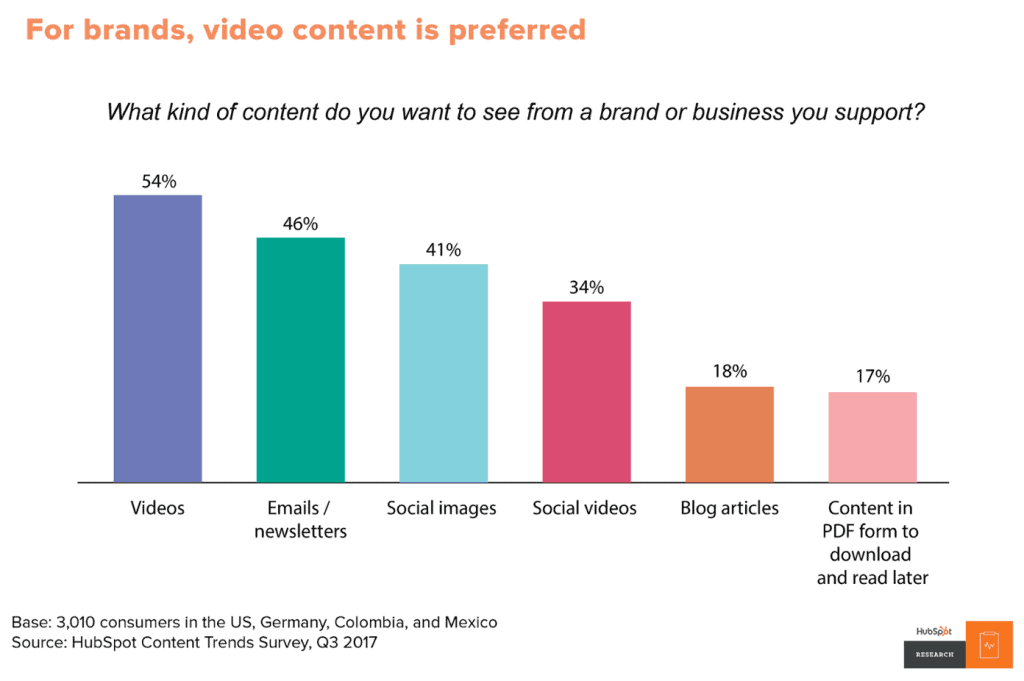 Surprisingly blogs rated the second lowest, whereas videos had the highest response of over 50%. So, now we know this producing videos should form a cornerstone part of your marketing plan in 2019. The majority of social platforms currently support many different forms of videos. For many brands, trying to produce a video with no experience is a daunting task. So what should you expect and how much does a professional video cost?
In this article, we will break down some of the cost to help you identify areas which you can outsource or do yourself to save on planning, production and editing costs.
What Determines The Cost of a Video?
Every video starts with a concept or idea. It's at this stage you can either focus on a small scale project to fulfil the outcome or opt for a larger, more rounded production to see your idea turn into a reality. To help you map out your concept, it is best to practise to visualise your story using a storyboard. A storyboard is a set of visual frames depicting what will happen in each scene. Think of it a bit like a draft, communicate key elements like where people will stand, what direction they will move in, how the camera will move, and how long each scene is. By planning this process months before the shoot you will reduce the cost of production.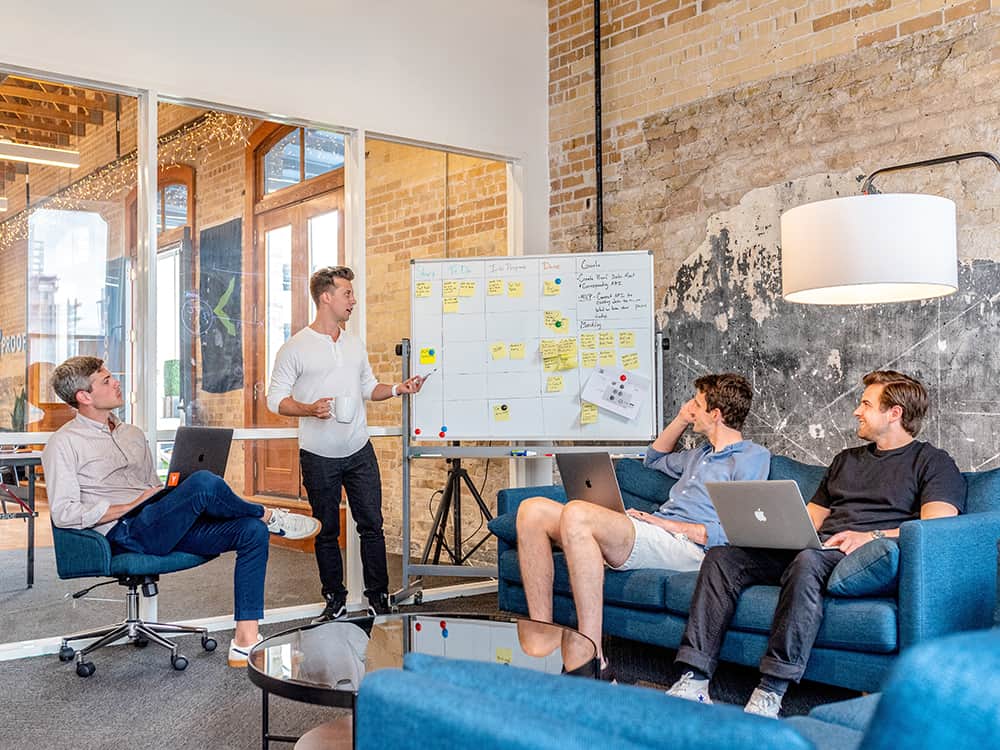 Once you have done a basic sketch of your storyboard and added some basic notes, you will need to pick each scene apart and determine what elements you will require for the production.
Construct a Product Check List To Reduce Your Costs
You can make a simple list if it helps as this will ultimately help determine the cost of production. For example, scene one might contain talent with a product presenting some dialogue to the camera. Therefore your list would include the following:
Scout an outdoor location with a green background before the shoot.
Film at 8:00 am at the start of the production day.
Hire the talent at 7:00 am and ensure makeup is complete by 7:30 am
Have an editors product sample present at 7:45 am to provide to the talent.
Prepare two crew with cameras, microphone, tripod and lights – bump in at 7:00 am.
As you can see, each shot may require a different list, and it is from these lists you can then build a production schedule. At this point, the production schedule becomes the Producers job. A Producer is almost like a Project Manager; they handle the production from pre-production through to post-production; at each stage, making sure the video stays on budget.
What You Need to Consider When Creating a Video
Now, you might be thinking this is all a bit much for a simple video. True, sometimes it is. If you have a simple idea, then your video is likely to have a smaller budget and demands, whereas if you have an elaborate idea, costs quickly accumulate. To help yourself out, consider what type of video you want. Research the style, genre, theme which will best suit your brand.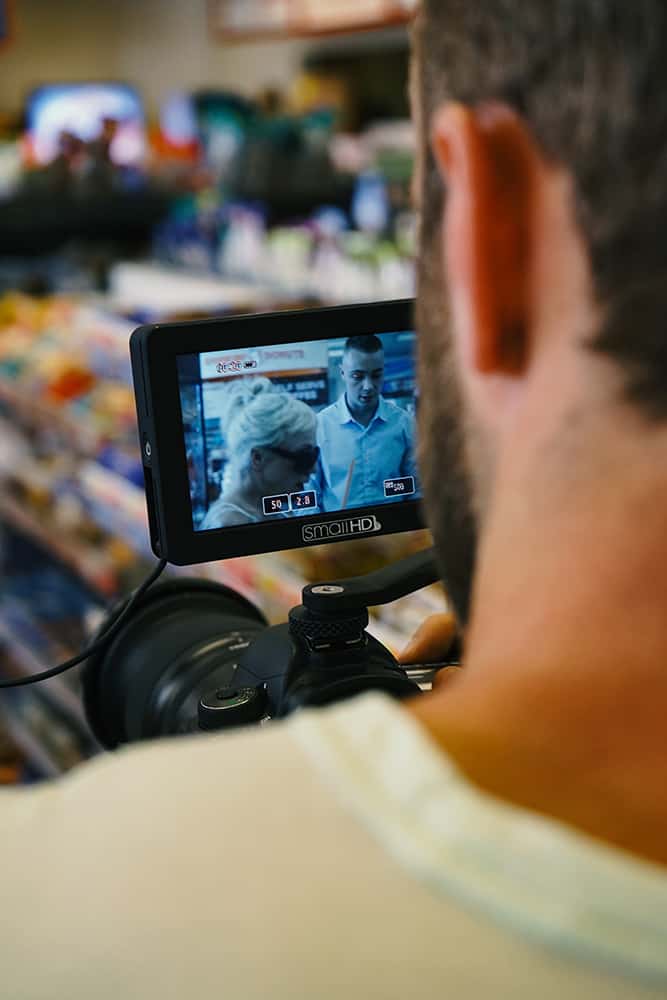 Be realistic about your budget and consider the full production. Many people forget about the editing stage. For a small team, the general rule is, for every one minute of video, there's generally one hour of simple editing. You may require animations, logos, specific music and rushes (preview edits). Keep in mind each of these elements will add a higher cost to your production and can blow out the time to complete the project.
What's The Bottom Line?
The cost for a basic video starts at $1,900. What you get for this may vary, so ensure you communicate what you are after and try and share the story and idea you envision. If you want to save costs, then we encourage you to produce multiple videos at the same time. It's far more comfortable and more economical to shoot several small videos on the same day than sporadically over the year. And finally, if you are after a fast turn around the understand the cost can quickly rise.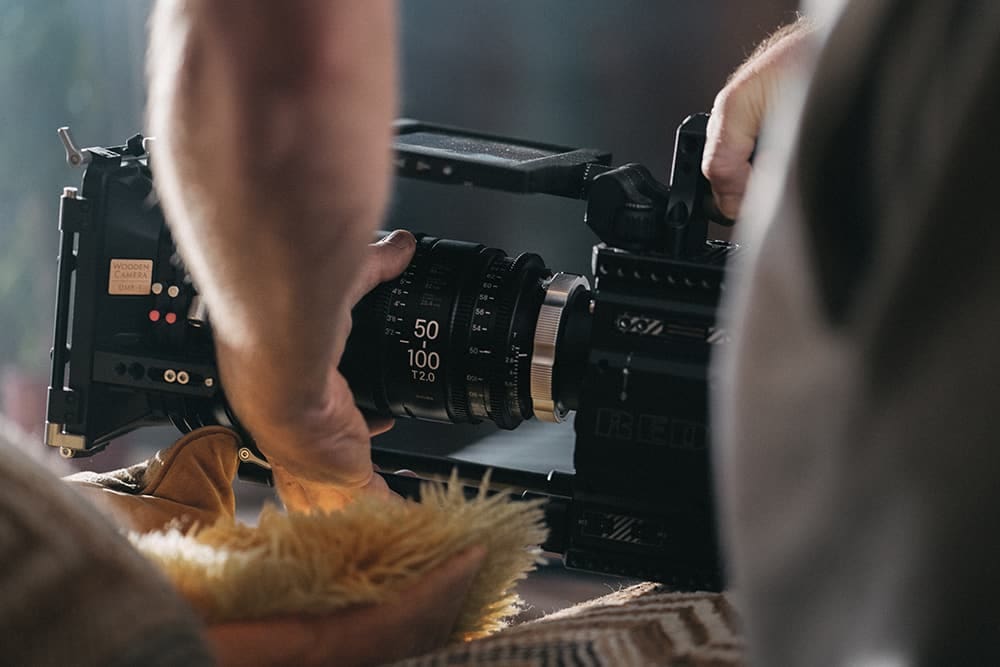 If you wish to produce a video, VisionAir have an highly skilled crew who can advise you on the cost for your production. We encourage you to contact us on 1300 55 70 99 or email us at info@visionair.com.au.