dronestagram
dronestagram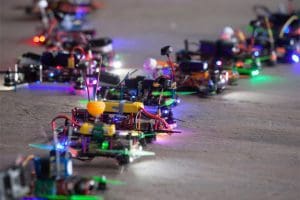 It shouldn't come as a great surprise that drone photography, which relies so heavily on cutting edge digital technology, is also building a large social media presence and gaining plenty of followers. Much like Instagram, the huge online community from where it derives its name, Dronestagram is an online space to share videos and photos with other enthusiasts.
While Instagram photos are generally taken from terra firma, Dronestagram is strictly a celebration of drone photography. It also represents a great platform from which aerial photography enthusiasts can share and connect with others, as well as get inspiration for more drone photography adventures. At VisionAir, we're also passionate about drone photography in Sydney, NSW and beyond, enjoying the same creative and technical facets that have made Dronestagram so popular.
Taking flight in 2013, Dronestagram has quickly gained thousands of users and followers and, as tends to be the case on social media, has spread its wings a long way in a short time. Dronestagram also has Facebook, Tumblr and YouTube accounts, and of course, an app.
Last year Dronestagram teamed up with National Geographic to launch their inaugural drone photography competition. It was a huge success, with some 1500 submissions and plenty of interest. The winning entry was a great piece of aerial photography, taken just centremetres above an eagle that was soaring over a beautiful piece of coastline.
We may not have eagles in Sydney, but we have huge stretches of beautiful coastline and VisionAir can also capture some stunning drone photos in NSW on your behalf.
The competition is on again this year and, as the activity has been steadily increasing in popularity. You can always expect a similar standard in all the work undertaken by VisionAir. We go to great lengths to get all our clients the images they want and, through our dedication and attention to detail, we have quickly established a reputation for obtaining the most professional drone photos in Sydney.
Just as aerial photography has revolutionised the sharing of images on social media, so too is it transforming the way we promote our businesses and branding. As the leading proponents of drone photography in Sydney, VisionAir can give your business the extra edge that takes it above and beyond your competition.
You can find us on social media via the following links.
Facebook
www.facebook.com/visionairimaging?fref=nf
Instagram
https://twitter.com/visionAirFoto
Google+
https://plus.google.com/+VisionairAuSydney/posts
YouTube
www.youtube.com/user/visionairpix