Crafting a story takes a lot of planning and preparation. You may not notice how much time goes into the making of a novel or video marketing campaign, but we can assure you it's a lot of time! Without a good story, there is no point in carrying out the production. So, therefore, it is crucial to spend a significant amount of time on how your story will unfold. And more importantly, what each scene will look like. Developing a storyboard marketing strategy is the best method to keep your production on track and to budget.
Start By Creating Your Goals
To begin your storyboard, create your goals. What is it that you want to achieve in your video marketing campaign? Do you want high production quality, greater engagement or an exciting story? Take the time to list the key features you want to communicate in your video marketing campaign.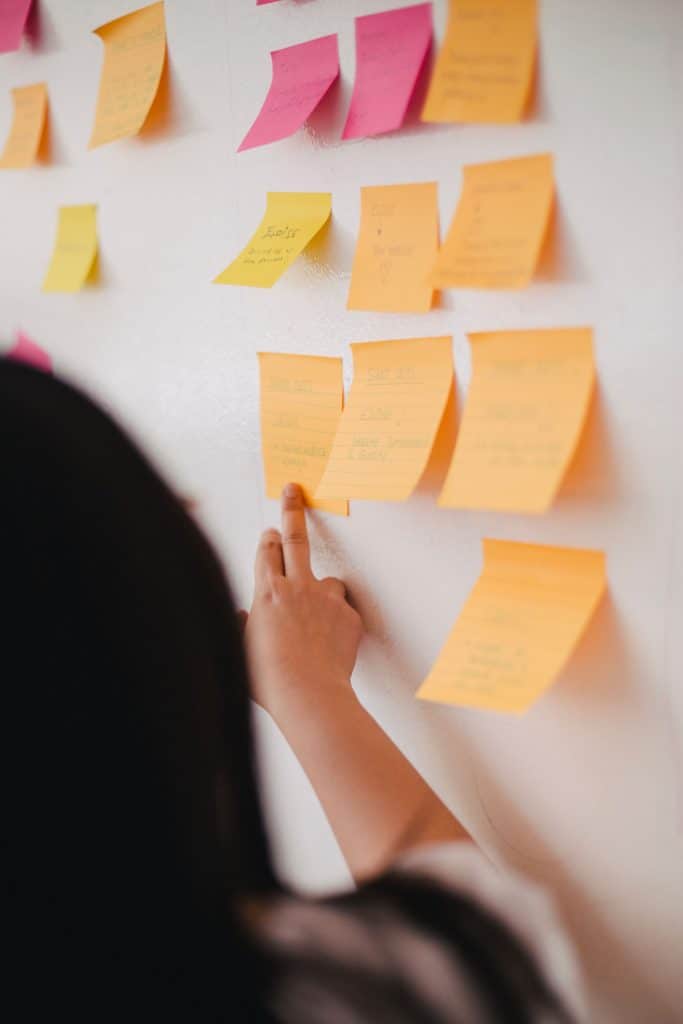 Research the Format and Style of the Video
There are many ways to tell a story using video. For instance, you could narrate a story as a voice-over. You could employ talent to deliver lines about your product or service, or you could even create a documentary-style video. The list goes one. Once you decide on the style, stick to your decision as it will make it easier when it comes time to begin editing.
Brainstorm Concepts For Your Storyboard
When planning a storyboard, you need to think of all the small details which help create the scene — source items like props, lighting, location and talent. The more planning you do at this stage, the easier your production time will become. At visionair Media we always structure our story boards around a unique and creative storyboard marketing strategy.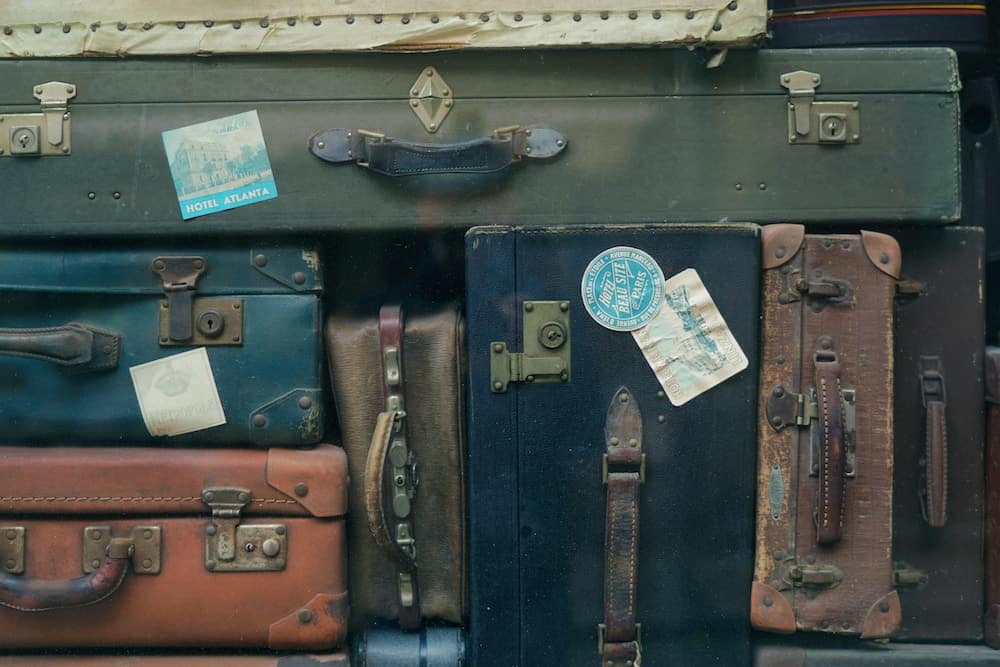 Create Your Storyboard
Once you have a good grasp on the previous stages, then you can begin creating a storyboard. Your storyboard doesn't have to be elaborate. However, pictures are an excellent way to communicate your ideas to the crew who will be present across the production days. Below each storyboard picture, you should list the following elements:
Scene Number
When looking at the script, what scene number corresponds to the storyboard pictures.
Shooting Times
Bump in and bump out times for each location.
Location
The address of the location and directions from the nearest town or city.
Personnel required to be on set
A list of crew needed for each scene. Roles can include Director, DOP, camera operator and sound engineer.
Equipment List
What type of equipment will the Director require?
Script (Lines)
A script which is broken down by storyboard scenes.
Break Down Each Scene Visually in Your Storyboard
You don't have to be the world's best artist to create a storyboard. Stick figures with directional arrows to depict moment are fine. You should break each scene into numbers as this will make the shooting process more comfortable. Additionally, add a text box describing what will happen in each scene. This text box should also include the parts of the script in each particular scene.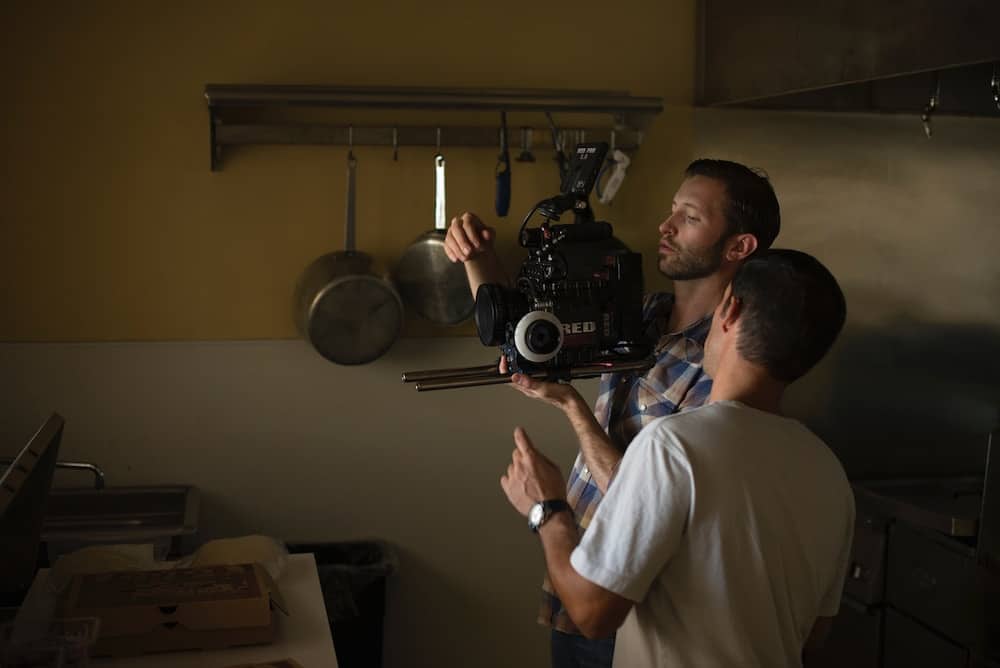 Break Down Each Production Day
Now you have your storyboard complete, break down each production day into manageable time slots. From here you will create a production schedule which will be the responsibility of the producer during production days. Remember to allocate time for meals on set!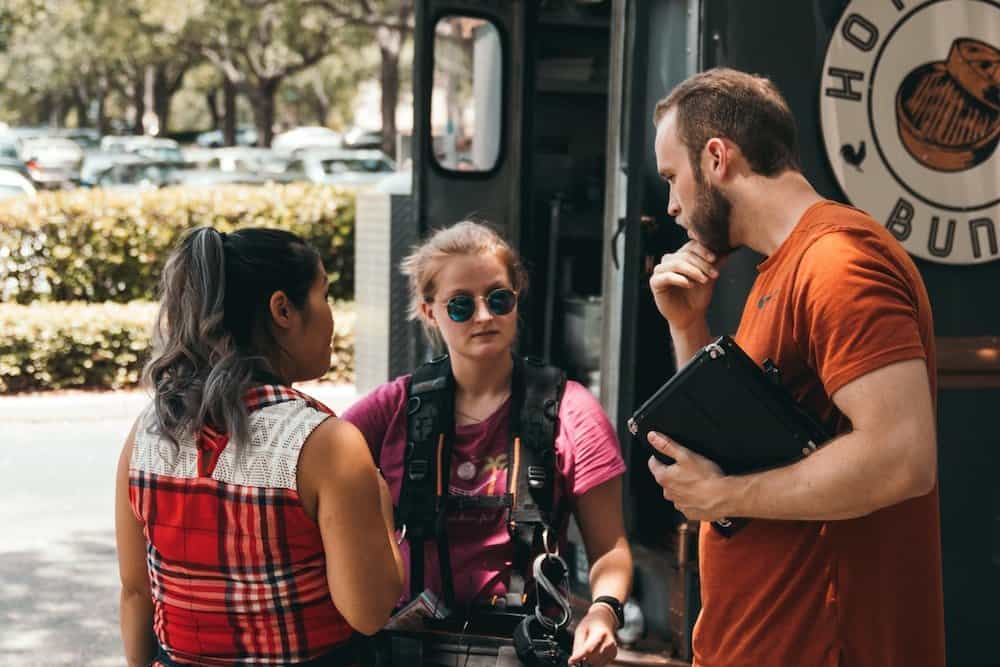 Finally, work with the Director to film each scene at the allocated time. Work through each scene, one by one until the end of each production day. It's at this stage you will know how good of a storyboard job you did if you finish on time. Going over your allocated production days shows poor planning. Instead of a disaster happening, we highly recommend you spend extra time creating a perfect storyboard. For more information on who Visionair Media can assist your next production contact us today.