CORPORATE VIDEO PRODUCTION SYDNEY
At Visionair Media, we understand the importance of corporate video production in today's business landscape. It allows companies to effectively communicate their message, showcase their products and services, and connect with their target audience in a compelling and engaging way. As a leading corporate video production company based in Sydney, we have the skills and expertise to help businesses of all sizes achieve their goals through the power of video.
We offer a wide range of video production services, including animation and motion graphics, live-action video production, scriptwriting, filming, and post-production.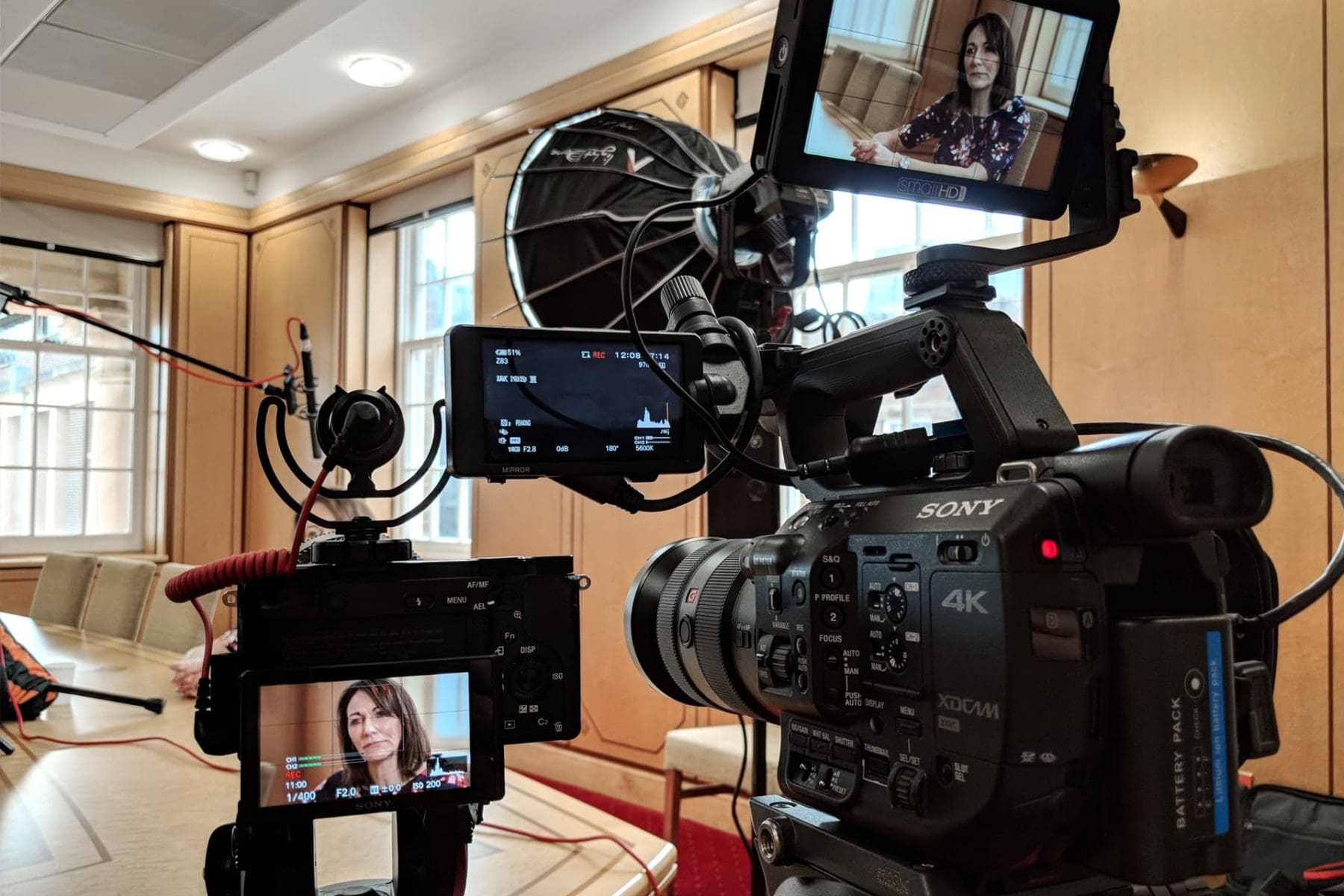 One of the key benefits of corporate video production is the ability to effectively communicate a company's message. We create well-produced corporate videos that showcase our clients' products and services, highlight their unique selling points, and demonstrate their expertise and credibility in their industry. This can be an incredibly powerful tool for building trust and credibility with potential customers and clients.
In addition to communicating a company's message, corporate video production can also be used to connect with a target audience in a meaningful and engaging way. We use compelling storytelling and visually striking imagery to hold the viewer's attention and keep them engaged with the content.
At Visionair Media, we have a proven track record of producing high-quality and effective corporate videos. Our portfolio of work speaks for itself, and we have received positive reviews from past clients. We pride ourselves on understanding and meeting the specific needs and goals of our clients. We work closely with each client to understand their message and target audience, and then create a video that effectively communicates that message to that audience. In conclusion, if you're looking to take your business to the next level, consider investing in corporate video production with Visionair Media.
With our skills and expertise, we can help you effectively communicate your message and connect with your target audience in a meaningful and engaging way. Let us help you build trust and credibility with your potential customers and clients through the power of corporate video production.
Contact us to discuss your upcoming Video Production here in Sydney
Sydney, New South Wales, Australia
Sydney is the capital city of New South Wales and one of the most populous cities in Australia. It is known for its stunning natural beauty, including the iconic Sydney Harbour and its famous landmarks such as the Sydney Opera House and Harbour Bridge. The city boasts a vibrant arts and culture scene, world-class beaches, and a diverse food and drink offering. Visitors can enjoy outdoor activities such as hiking in the Royal National Park, or take a trip to the nearby Blue Mountains. Sydney's neighborhoods are diverse and offer something for everyone, from the trendy inner-city areas of Surry Hills and Darlinghurst, to the more laid-back beachside suburbs such as Bondi and Coogee.