Gray Line Video Production
The Challenge
It was a difficult challenge i must say.
Richard Dawes the director of Australia Wide Coaches in Sydney, Australia who is the franchise owner of Gray Line Sydney had a requirement to shine above his competitors. The coach tours business in Sydney is a competitive business, influenced by the varied locations in Sydney and its surrounding tourist destinations on offer, the myriad of unique tour opperators as well as the competetive price point that coach operators are working under required a need to show the high quality service offering that Gray Line Sydney has to offer as apposed to its competition.
After a long and tedious marketing strategy, Mr. Dawes wanted a way to show his potential clientele searching for tours, that he has a product that shines well above his competition. An impeccable team of operators, the highest calibre of coaches bundled with unique quality destinations personally picked out by Mr .Dawes.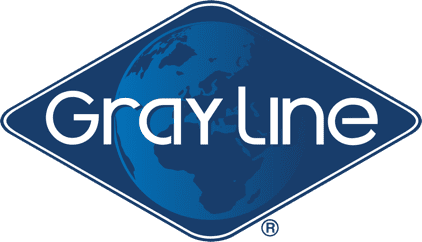 The Solution
The challenge was accepted.
Visionair Productions ( A product of Visionair Photography Pty Ltd) was engaged by Gray Line Sydney with a task that would show potential Gray Line Sydney Customers, the destinations offered by Gray Line Sydney were simply second to none and I must say, they most certainly are.
The first task at hand was to have a script drafted that would engage with the viewer. Our script Writter Adam Hunt was the man for this job, with a great personality, jovial and a very outgoing in nature he was able to put together a script that most definitely would resonate with the audience whilst keeping in mind that English was a second language for some of the people watching these videos.
We then had to source the appropriate talent to present these destinations. Someone that had a great personality, spoke clearly, so that the majority of viewers would understand whilst presenting well on screen. We searched for almost 1 month to finally find Julia Achilleos.
Julia has extensive experience in presenting to audiences all over the world, she is very well spoken and has a very friendly and outgoing personality. This was something that we had to match to the writing style of Adam Hunt. We had castings with 18 presenters before we landed on Julia.
Production began, It was now time to start building the story a story that would show viewers that Gray Line Sydney is be the preferred choice. One of the hardest tasks was the timing of Weather, Coach timetables, Driver Rostering, availability of Extras and permissions from various locations.
Each location / scene had to be crafted like we were creating that perfect painting. Coordinating all talent and extras and locations for each scene, capturing the images that would tell a story of the great destinations offered by Gray Line Sydney.
After months of capturing all the footage it was down to the post production team to put the magic together and tell the story to all the Gray Line viewers. Konstantin Sonnenkind a well travelled photographer was leading the Post Production with a view to make Gray Line Sydney Shine.  And that he did.
Australian Aboriginal Show - Waradah
A quick Selfie with Glen from Gray Line
A Great Selection of Wines in the Hunter
Days Script Writting and Planning
Number of Videos Produced
SOME BEHIND THE SCENES IMAGES
Interested In Working With Us?