Hot Shots
Hot Shots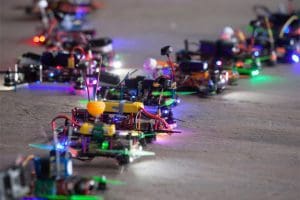 Many famous philosophers and politicians have asserted that the end justifies the means and this is certainly true of drone photography. The end results of aerial photography can be stunning, one of a kind images, but the means present many challenges above and beyond those faced by photographers at ground level. As the expert in professional drone photography in Sydney, VisionAir has a few tips that will help you overcome the obstacles and get the most out of your UAV and camera combination.
Weather
A weather report can be one of the best friends of avid drone photographers in NSW. Coastal or mountainous regions tend to have rapidly changing, variable weather patterns. There is little point flying in windy, stormy conditions and low visibility isn't conducive to good photography or safe flying. It can be frustrating if you only have a small window of time for aerial photography and the weather doesn't play ball, but it is better than compromising your equipment.
Location, location, location
New perspectives and angles are the key benefits offered by drone photography in NSW, but if your choice of location isn't good, then even these won't help much. Think about locations that will not only look great in photos, but also offer unimpeded flying options.
Altitude control
Altitude to drone photographers in Sydney is akin to distance for photographers on terra firma. To get more of a land or cityscape in your shot, you can flyer higher. Conversely, if you want a detailed image, you should fly closer to the ground. Often, a holistic view with more in the frame suits aerial photography and if in doubt, flying high is a good option. If you are using a good camera, you can always crop the photo later without a significant loss in resolution.
GPS mode
Many drones come with GPS capabilities. This allows drone photographers in Sydney to achieve greater stability, which in turn makes for clear, well-defined images. Once you have decided upon a location, fly to it and then let the drone regulate its own flight. With GPS mode on, your drone can make small adjustments that will keep your camera as still as possible when you are shooting.
For professional drone photography in Sydney you can't go past the experts at VisionAir, but for the increasing number of enthusiasts and hobbyists, the above tips will help you capture some great images and hot shots. Happy drone snapping!