AERIAL DRONE PHOTOGRAPHY SYDNEY
AERIAL PHOTOGRAPHY BY VISIONAIR MEDIA CALL 1300 55 70 99
We have all wondered what it must feel like to be a bird, with their remarkable perspective on the world. Everything looks different from above. We can see much further, view landscapes and objects from fresh angles and inspect places inaccessible from below.
Aerial drone photography is the closest you can get to a genuine 'bird's eye view' and enables Visionair to supply our clients with sublime and precise footage. Whether you need a sweeping vista of stunning Australian scenery or a detailed view of a hard to reach place, Visionair can deliver on both an aesthetic and practical level.
Visionair's aerial drone photography is highly regarded for the level of professionalism and expertise we bring to each and every project we undertake. As our many thrilled clients and sought after footage attest to, our team is more than equipped for this challenging job at the forefront of the photography industry. The Visionair commitment to your project means: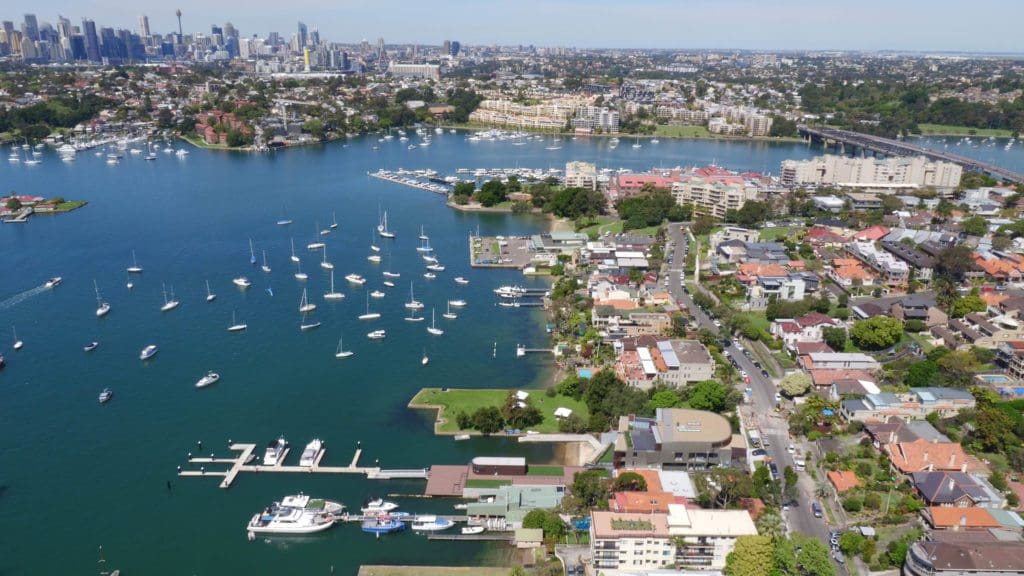 We only hire highly skilled Drone Pilots
All projects include a qualified commercial photographer
All our photographers have years of professional experience
We use the latest technology and equipment
All work is carried out in accordance with CASA regulations
No matter how unusual or demanding the job, if you need aerial drone photography anywhere in Sydney New Soouth Wales, Visionair will deliver outstanding results every time. The highly skilled pilots, paired with technically skilled and creative photographers mean you get just the footage you need.
NSW is the most populous state in Australia and home to the largest city, Sydney. Other major centres include Wollongong, Newcastle, Tamworth, Wagga Wagga and Tweed Heads. The state is particularly famous for the Sydney Opera House, Sydney Harbour Bridges, The Blue Mountains and Byron Bay. For world class aerial drone photography in Sydney NSW, call Visionair on 1300 55 70 99